About Us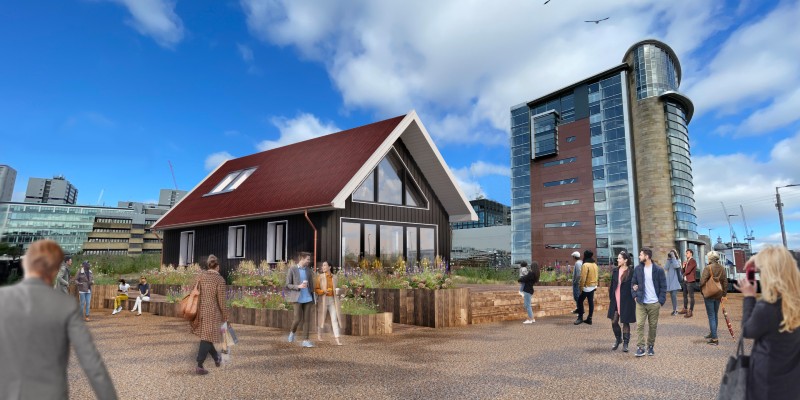 Beyond Zero Homes is a group of organisations operating across the home building industry, formed and led by Peter Smith, of Roderick James Architects, to develop and build the zero carbon, timber frame 'COP26 House' in Glasgow.
The members of the group are joined together by a single, mutual goal that goes beyond zero carbon: to demonstrate how beautiful, affordable, healthy and comfortable homes can be developed with minimal impact on the environment, throughout their lifecycle.
Beyond Zero Homes believe they have an opportunity and a responsibility to lead by example. The solutions to the climate emergency are already available and, through their COP26 House, they are putting the theories into action and showing the world how you can build and live sustainably by using timber and ecologically responsible cradle to cradle solutions.
Our Members Collaborating For COP26

Roderick James Architects are the UK's leading designer of contemporary and traditional timber frame buildings. Specialising in the use of green oak, their designs have particular emphasis on space, light and a sense of fun.
Originating from early work at the Centre for Alternative Technology in the 1970s, RJA have always incorporated low energy and sustainable building principles into their designs, and have extensive experience with renewable technologies and natural building materials. They work throughout the UK and have offices in Devon, Wiltshire, Scotland, and London.

Home Grown Homes is the lead delivery partner for the COP26 House.
Founded by Passivhaus architect and associate at Roderick James Architects, Peter Smith, and Sustainability Strategy and Communications Advisor, Harriet Woollard, Home Grown Homes is built on the principle that truly ecologically responsible new homes should also be beautiful, comfortable to live in, and low cost to build.

BSW Group is the largest integrated forestry business in the UK, operating across five main areas: tree nurseries, forestry, sawmilling, timber manufacturing and energy.
Having undertaken a £125m investment programme over the last 10 years, BSW is committed to supporting sustainable forestry. All the company's timber is FSC certified – and Chain of Custody certification traces the wood from forest to distribution. This ensures that customers receive timber that is from legal, environmentally appropriate, socially beneficial and economically viable forests. BSW has 1,700 employees and is passionate about creating a sustainable future for British forests and woodlands, and as such the company is a proud member of Grown in Britain. For every tree BSW harvests, a minimum of three are planted in its place, and the group uses 100% of the log it receives.
Robertson is one of the largest family-owned construction, infrastructure and support services businesses in the UK. Together with their customers, they invest, develop, construct and maintain across the whole built environment.
After achieving carbon neutrality as a business in 2018 (one of the first UK built environment businesses to do so), Robertson's Responsible Business 2030 Strategy commits to become a 'climate positive' business by 2030, generating zero emissions from the group's offices, commercial fleet and construction sites. Dedicated responsible business ambassadors operate across Robertson, championing all employees to support decarbonisation, encourage best practice and get everyone involved in thinking about ways to reduce all negative environment impacts and enhance positive social impacts, across the entire supply chain.

Urban Union, part of the Robertson Group, was formed to deliver large-scale housing-led regeneration projects.
At the heart of Urban Union's approach is an unrivalled commitment to creating communities, not simply building new homes, by working in close partnership with local authorities, housing associations, community groups and residents.
MEDITE SMARTPLY is a market leading, responsible manufacturer of sustainable timber construction panels. Based in Clonmel and Waterford, Ireland, MEDITE SMARTPLY produces a versatile range of Medium Density Fibreboard (MDF) and Oriented Strand Board (OSB) building products.
As part of the Coillte Group, the company prides itself on their sustainable supply chain and manufacturing processes, meaning the company's products are as environmentally conscious in their make up as they are in their application. MEDITE SMARTPLY has pioneered the sustainable timber industry in Europe, with all specialised timber panels produced essentially as by-products of sustainable forest management.

National Timber Group is the largest independent added-value timber distribution and processing group in the UK, including marketing leading brands Thornbridge, North Yorkshire Timber, Rembrand and Arnold Laver.
The group serves a diverse customer base with a full range of the highest quality timber, panel, decorative surfaces and engineered wood products supported by comprehensive timber knowledge and expertise.

NorDan is one of Europe's leading manufacturers of high performance windows, doors and smart accessories. Founded in Norway almost 100 years ago, this family-owned business operates across Europe, with sustainability and environmental thinking an integral part of the NorDan identity.
With timber at the core, the NorDan product range offers solutions that combine leading energy performance with longevity, to minimise environmental impact throughout their lifespan. The company's environmental approach is also implemented throughout the value chain, from raw materials and production right through to transportation of finished products.
Today the NorDan Group consists of 12 factories, approx 30 project management offices and more than 2200 employees.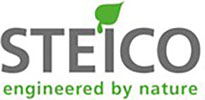 STEICO provides an integrated timber construction system that complements insulation materials and structural components, and over its 35-year history the company has positioned itself as a system provider for ecological house building and innovation drivers.
STEICO is engaged in a "supporting healthy buildings" campaign across the UK to promote the health and well-being benefits of using its ecological wood fibre insulations and is collaborating with many organisations to endorse the credentials of natural materials in the built environment. STEICO is actively driving the trend amongst architects and specifiers to select natural, breathable wood fibre solutions that meet the UK government's ambition for healthy homes and buildings.

Herschel Infrared is the UK market leader in infrared heating and operates across Europe, America and the Southern hemisphere. Herschel believes in heating solutions that are carbon zero to run and achieve reduced running costs. It is passionate about delivering a future of zero carbon, sustainable and efficient homes. Herschel heaters are already long life and Herschel is designing them to be fully repairable so they never need to reach end of life. Herschel's Beyond Zero philosophy is not just about sustainability, it is also about human comfort and wellbeing – delivering heating that enhances peoples' lives, is cost effective and promotes healthy buildings and living environments.

Orluna has a mission to deliver the world's best lit effect. A British manufacturer that's trusted by lighting experts across the world.

FAKRO is one of the most dynamic and fastest growing roof window manufacturers in the world, with headquarters in Poland.
Innovation is at the heart of the company, with development focused on three main areas: ecology, energy efficiency and developing the intelligent home.

PAUL Heat Recovery Scotland provides best practice, Passivhaus standard MVHR solutions for sustainable homes all over the UK.
With an in-house teams of designers, installers and a number of installation and maintenance partners, Paul Heat Recovery Scotland remain at the forefront of the UK sustainable ventilation industry. Through their Passivhaus design to end-of-life approach, they maintain the high quality required for net zero carbon buildings to work practically just as they were modelled theoretically.
After promoting Passivhaus for over 13 years in Scotland, PAUL specialises in providing world leading ventilation solutions to Passivhaus, NZEB, Enerphit homes, and high quality new builds alike.

Ecomerchant is an independent employee-owned, builders merchant, established in 1998 and operating across the UK. The company's success is based on the core values of ethical trading, healthy materials and sustainability. Ecomerchant have built up a reputation as the 'go to' source of reliable and proven construction materials.
Ecomerchant's products are chosen for their low environmental impact, to enhance building performance, reduce carbon, improve occupant health, conserve energy and reduce running costs.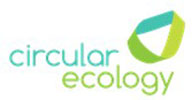 Circular Ecology was founded in 2013 to offer resource efficiency services, including carbon foot printing, water foot printing, life cycle assessment (LCA), circular economy and general resource efficiency.
Circular Ecology also offer a range of online training courses, carbon offsetting and tree planting.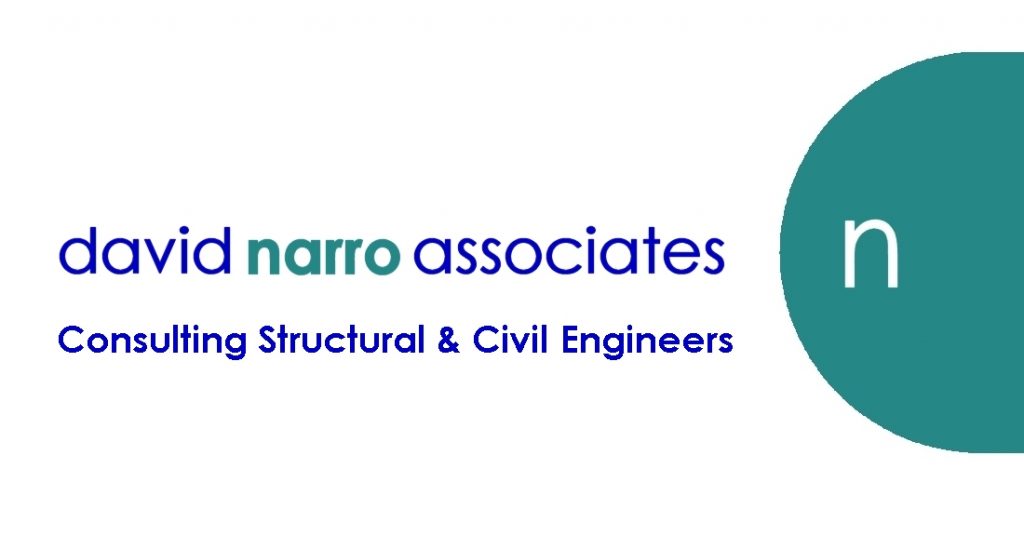 David Narro Associates is a structural and civil engineering consultancy with over 35 years' experience providing expert support and advice for a wide range of projects across Scotland, the UK, and internationally.
As a practice, the team of engineers and technicians always take sustainability into consideration and aim to specify materials in their designs which can be locally sourced, are durable, and/or have minimal environmental impact in both their production and disposal. As well as embracing new materials and technologies, David Narro also considers innovative ways to use conventional methods in more sustainable ways.

Rainclear Systems is the UK's leading online retailer and stockist of cast iron, aluminium, galvanised and stainless steel, copper and zinc guttering and downpipe systems, with over 30 years' experience working with metal rainwater systems.
In additional to providing high quality products, exceptional service and value for money, Rainclear Systems are passionate about providing sustainable alternatives to plastic in construction.

Ultimate Insulation Supplies is a modern-thinking, independently owned distributor of insulation and related building materials. Established in 2012 in Central Scotland, the company supplies a vast range of innovative products and pride themselves in being able to offer a premium level of customer service and efficient coverage throughout Scotland from their central location.
Ultimate Insulation Supplies recognise the importance of a sustainable future in building materials and strive to offer a dynamic range of products to customers in order to reach this crucial objective and minimise environmental impact for future generations.

Rothoblaas is an Italian multinational company, that has made innovative technology its mission, offering building solutions specifically designed for timber construction.
Always engaged in finding solutions for the improvement of the sector, today Rothoblaas is one of the leading companies worldwide in the development of products and services dedicated to the wood carpentry industry. The company's broad yet specific range of products includes robust fixing systems; barrier and transpiring membranes for waterproofing and airtightness; vibration and noise reduction soundproofing profiles and fall arrest safety solutions.

IES has built a solid reputation over the last 25+ years as the leading global innovator in integrated performance-based analysis for the built environment and is home to the largest building analytics team in the world.
IES' Digital Twin technology facilitates the creation of resource-efficient, healthy and cost-effective built-environments of any size or purpose – supporting citizens, companies, campuses, communities, cities and even countries. Simulating and analysing data to support smarter and more sustainable decision-making.

The company's unique software and technology is supported by expert consultancy. And their dedicated R&D department ensures IES analytical tools and industry knowledge stays pioneering and innovative.

With a breadth of skills and hands-on industry experience, Roddy Clarke works as a journalist, presenter and consultant, covering many areas of design, while focusing on the positive social and environmental impacts it can have.
Through his work, Roddy helps consumers and brands to navigate their way through a world of greenwashing and discover that, in reconnecting with the beauty and personal narratives of the crafts themselves, as sustainable journey is one of hope, passion and opportunity.

Scottish Forestry is the Scottish Government agency responsible for forestry policy, support and regulations.
Scotland's Forestry Strategy 2019 to 2029 presents a 50-year vision and 10-year framework to action, expand, protect and enhance Scotland's forests and woodlands. In turn, Scottish Forestry hope to deliver greater economic, social and environmental benefits to Scotland's people.
More trees and a greater use of timber must be part of any future sustainable built environment.

As an end-to end developer of digital solutions, Radiator Digital has extensive experience across the public and private sector, enabling organisations to maximise their brand awareness and reach, especially in the critical digital sector.
We foster open and collaborative client relationships to ensure our Digital solutions remain forward-thinking and innovative to meet the challenges of the future.
Since 2019, Radiator has signed up to the Scottish Business Pledge which has Environmental Impact at its core. Through this commitment, we acknowledge that managing our business in a sustainable way can improve business efficiency, help us be at the forefront of emerging markets and technologies, and enhance our brand with increasingly aware customers.
Intelligent Wood Systems Ltd (IWS) was incorporated in 2009 to act as the R&D arm of its parent company, Glenalmond Timber Company (GTC). IWS works to develop new innovative products to meet the future demands of timber in construction.
Glenalmond Timber Company, based in Perth Scotland, own and operate the UK's largest structural finger-joint line which is used in the production of their patented timber Ultra-Joist product. This product helps reduce wastage on site and can improve shrinkage and acoustics, whilst also eliminating many issues associated with timber floor joists.