Stefan Huber, Director of Beyond Zero Homes member Paul Heat Recovery, describes how MVHR systems contributes to reducing energy consumption in homes as well as improving air quality
Scotland has ambitious targets: the nation wants to be net zero carbon by 2045. This seems a long way off, but given the fact that our current housing stock will dominate the landscape for many decades, we have no time to lose to change the way we build.
Our houses have become more efficient over the last decades, but there is still a lot of room for improvement. Those that understand building physics know that the only reasonable way to achieve low carbon ambitions is to reduce energy consumption in a drastic way. Passive House design has demonstrated that these reductions are achievable, through a fabric-first design approach, with good, thermal-bridge free insulation and high levels of air tightness. By using this approach, 80% of the heat that we currently waste through the building fabric can be saved.
Energy efficiency is the key to net zero carbon
Recent changes in building regulations have largely focused on improving energy efficiency of buildings. In line with this, insulation and air-tightness levels have improved considerably in the last 15 years. However, these improvements have not paid any regard for air quality and and the detrimental effect on the health of the occupants. Indeed, many modern, well insulated, air-tight houses that have been monitored for air quality show that CO2 concentrations in occupied bedrooms are reaching levels that are more than twice as high as they should be. This has long term health consequences for occupants, living in a poor indoor climate.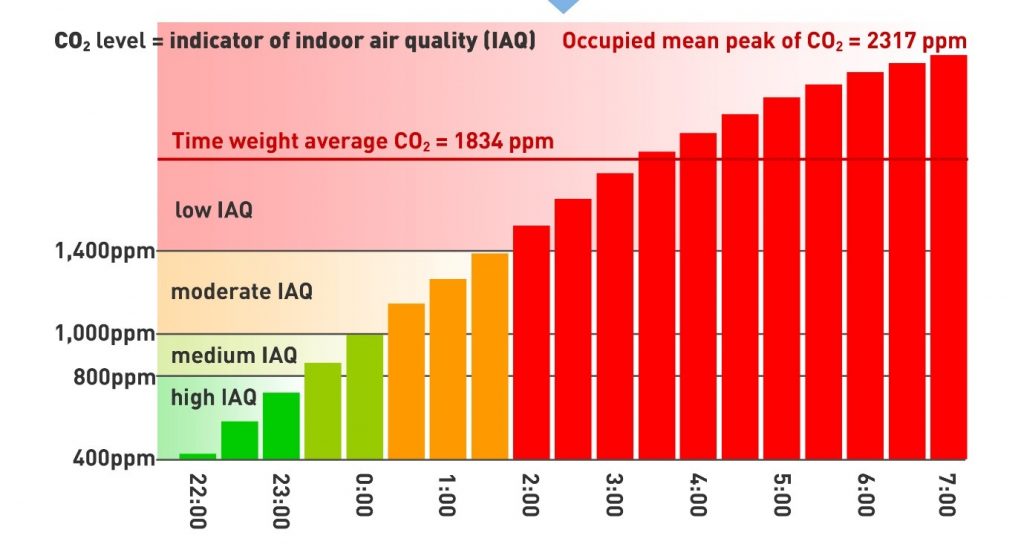 The way forward should not be retracting and making buildings leakier. Instead, we need to improve airtightness even more, whilst implementing an effective and energy-efficient ventilation strategy. And this is where Mechanical Ventilation Heat Recovery systems come in.
First developed in the 1980's, MVHR systems combine both energy savings and a good indoor climate, for the benefit of the environment and people. The Passivhaus methodology has proven how effective and healthy the combination of excellent air tightness and good MVHR systems can be.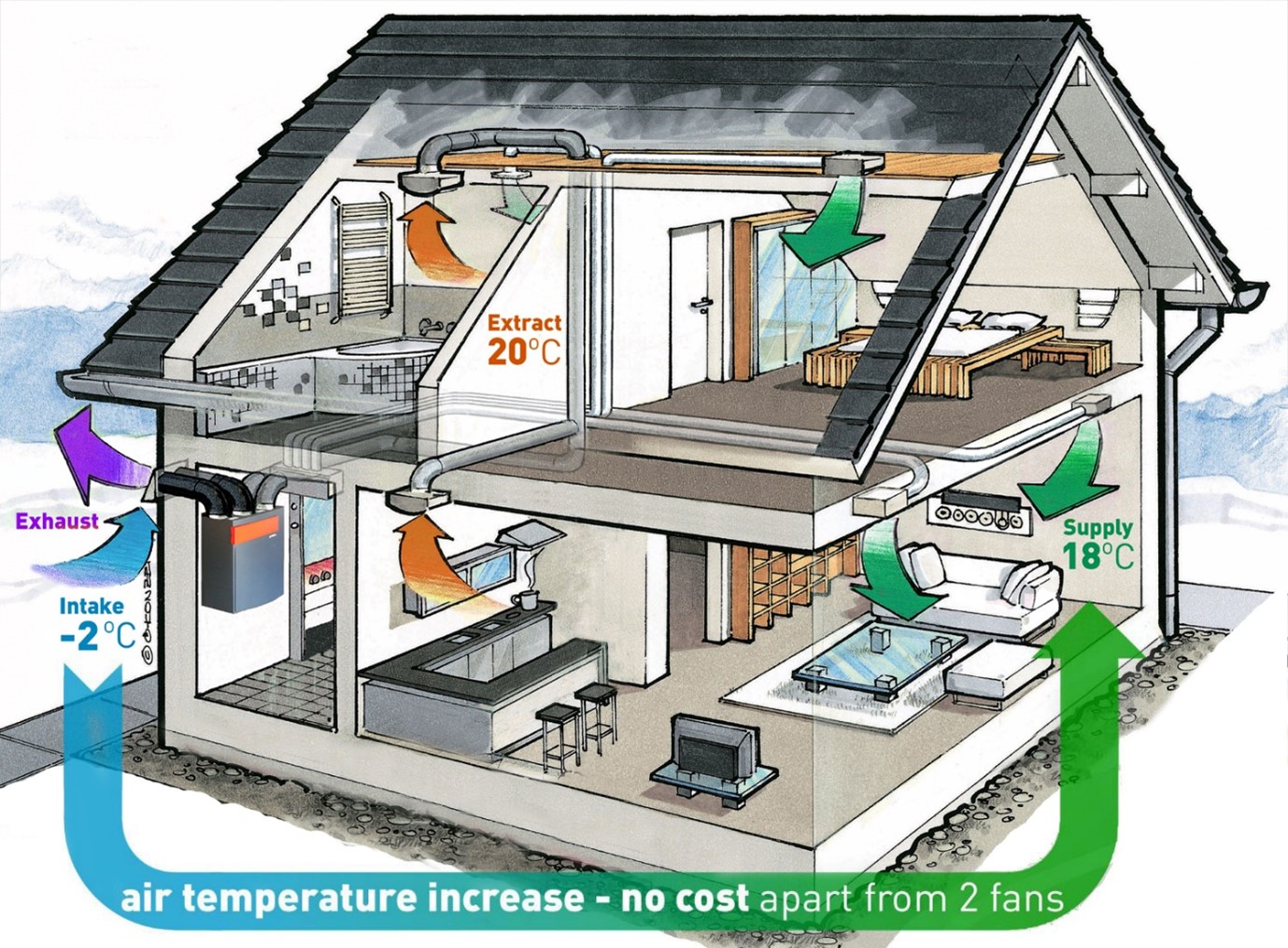 It is this combination of energy saving and health that made MVHR the perfect system to build into the COP26 House, which has incorporated passive designs principles throughout.
Benefits of MVHR systems
The benefits of these systems are numerous:
provides fresh air in all areas for the health and wellbeing of occupants
extracts unhealthy and nasty pollutants,
counteracts the growth of mold and house dust mite infestation by keeping humidity in check
filters out many micro-particles, including pollen, from incoming air
reduces heating energy required by approximately 30%, by cutting out 90% of ventilation heat losses
operates silently in the background, which keeps indoor noise levels down, even in a noisy traffic environment.
That's the system in a nutshell! To find out more, please contact our friendly team at PAUL Heat Recovery Scotland – www.paulheatrecovery.co.uk or 01383 221 255.
Read more: About the COP26 House
Follow us on LinkedIn and Twitter to keep up-to-date with progress!