Sam Abel, Marketing Manager at Herschel Infrared, explains why infrared heaters were the ideal choice of heating system for the COP26 House.
The COP26 House, developed by Beyond Zero Homes, proves that sustainable and affordable buildings are achievable right now. The house design combines high thermal efficiency with the prerequisite that both capital costs and ongoing running costs are minimised throughout the lifecycle of the building.
Lower energy requirements
Electric infrared heating technology was chosen as the heating solution for the COP26 House as it is relatively cheap to purchase and install, as well as being efficient to run.
Infrared heaters directly radiate heat to warm the fabric of the house which absorbs and retains the heat. This results in lower energy requirements compared to convection-based heaters which waste energy heating the air. When powered by a green energy tariff or on-site renewables, infrared heating is a zero carbon heating solution that is simple to achieve.
The decision to install electric infrared heating from Herschel as the primary heating source, combined with mechanical heat recovery from Paul Heat Recovery, was an obvious solution for Peter Smith, the Architect and Designer behind COP26 House:
"The house design and thermal insulation of the building fabric of the COP26 House is such that there is a low expectation for heat demand. Infrared presents an ideal solution for this scenario as the specified heaters are low energy, highly controllable infrared panels. They require less on-time than other heating solutions once the walls, floors and ceiling are heated."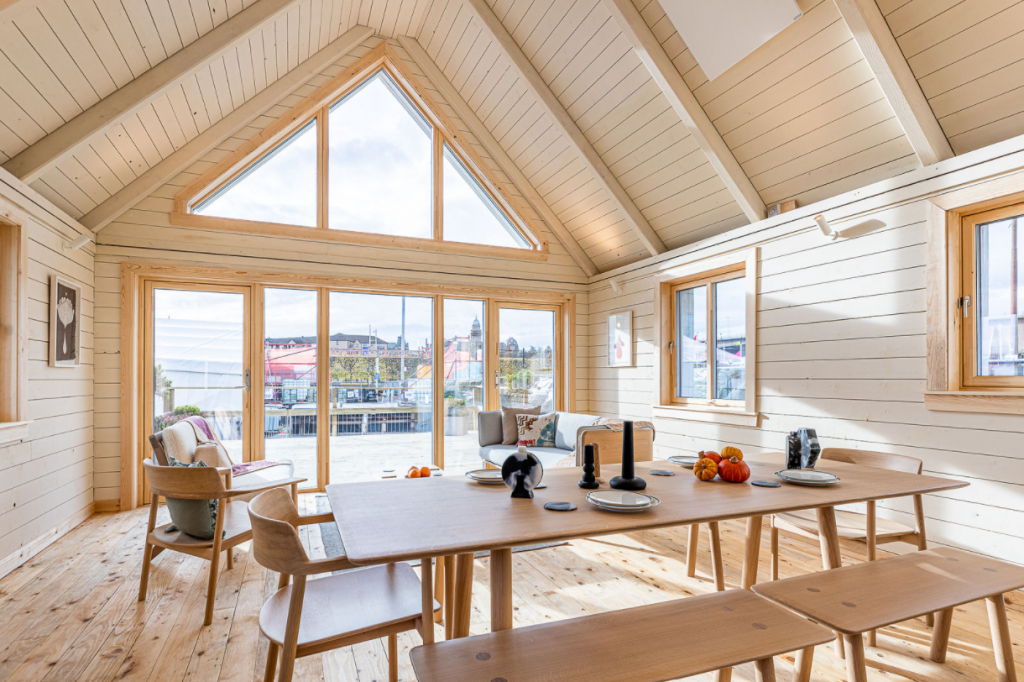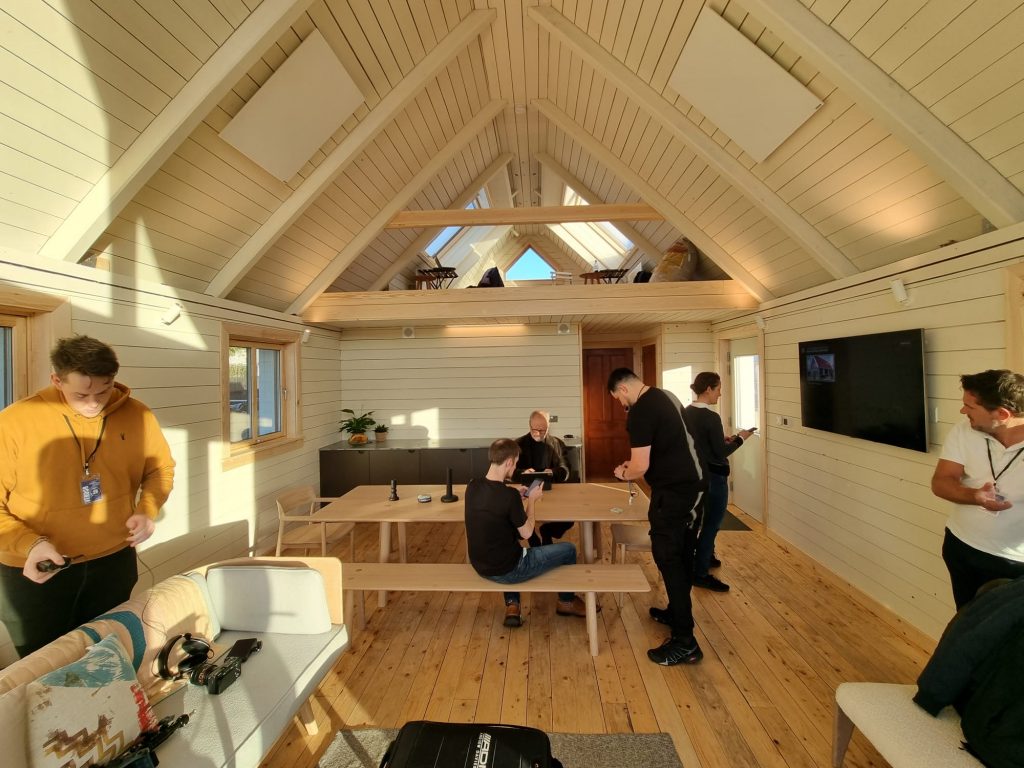 No ongoing maintenance
In addition to their long life, solid-state infrared heating panels from Herschel Infrared have no requirement for ongoing maintenance. They are also highly recyclable at end of life, particularly when compared with other heating solutions.
It's been fantastic to welcome so many people to the COP26 House and hear them comment on how impressed they are with the lovely feeling of warmth from infrared panels. Infrared heaters provide high comfort levels, with a non-stuffy and fresher feeling of warmth due to the radiant technology, allowing people to feel comfortable at lower air temperatures.
Infrared heating maintains a higher temperature in the thermal mass of the building than the air, thereby reducing moisture creation. Associated problems of damp and mould are minimised, promoting a healthier indoor living environment. This is further enhanced by lower levels of dust circulation from the non-convective Herschel technology.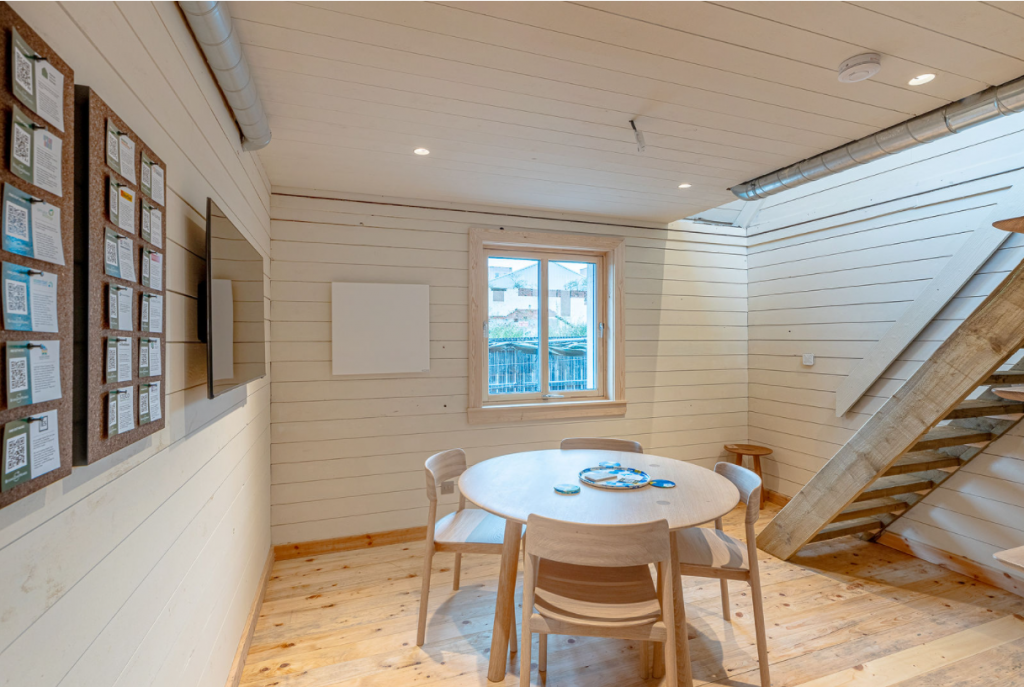 Space saving
The super slim infrared panels have been ceiling mounted and wall mounted in the main living spaces of the COP26 House to ensure a space-saving, discreet heating solution that achieves the core principles of Beyond Zero Homes – the creation of beautiful, affordable, healthy and comfortable homes with minimal impact on the environment.
Find out more at https://www.herschel-infrared.co.uk/