As part of the two week COP26 event, being held in Glasgow from 1-12 November 2021, a zero-carbon, timber-frame house – the 'COP26 House' – will be built by Beyond Zero Homes close to the conference site. The house has been developed to showcase zero carbon building and living.
The house was inspired by a longstanding partnership between Roderick James Architects (RJA), one of the leading timber house designers in the UK, and BSW Timber, the UK's biggest sawmilling company. Over more than 15 years, the two companies have together delivered innovative, low carbon, affordable, rural housing using home-grown timber.
To develop the COP26 House, RJA and BSW have joined together once again with a number of other companies in the home building sector, forming Beyond Zero Homes. This group – including other core partners Robertson Timber Engineering Ltd and Urban Union, NorDan, MEDITE SMARTPLY, Steico, Paul Heat Recovery, National Timber Group, Herschel Infrared, Orluna Lighting, Fakro, EcoMerchant and Circular Ecology – are supporting RJA and BSW, bringing their individual expertise to the development and construction of the house.
Led by Peter Smith, Architect and Passivhaus Designer from Roderick James Architects, the members of the group are joined together by a single, mutual goal that goes beyond zero carbon: to demonstrate how beautiful, affordable, healthy and comfortable homes can be developed with minimal impact on the environment, throughout their lifecycle.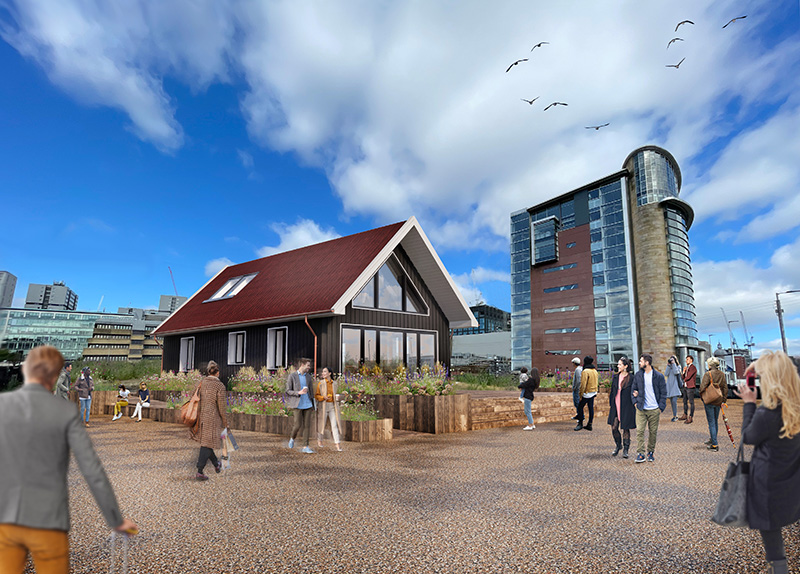 Peter Smith, Roderick James Architects: "It is vital that the houses we are building now are truly sustainable, with low carbon in construction and in use. But with the COP26 house, I wanted to demonstrate that truly sustainable, ecologically responsible buildings can also be beautiful, comfortable to live in and low cost to build using natural materials."
As an industry we have a responsibility – and an opportunity at COP26 – to lead by example, to show the world how we can build sustainably by using timber. We also need to look to plant more trees in the UK and use what we already have as effectively as possible.
The solutions to the climate emergency are already available and, through their zero carbon COP26 House, Beyond Zero Homes are putting the theories into action and showing the world how you can build and live sustainably by using timber and ecologically responsible cradle to cradle solutions.
Following the conference, the COP26 House will be dismantled and rebuilt at a site near Aviemore as one of a development of 12 affordable timber houses, being developed by Roderick James Architects.