The COP26 House was conceived and designed by Peter Smith, Architect and Passivhaus Designer at Roderick James Architects (RJA).
The house is a culmination of many projects and experiences that Peter has had over his career: bringing together design and materials in a way that showcases that low carbon housing, made from ecologically responsible materials, can – and should – be beautiful, comfortable and affordable.
"My route to working in sustainable architecture actually started at the age of 10, with a visit to the Centre for Alternative Technology (CAT) in Wales," says Peter. "Living sustainably and carefully considering every individual's impact on the world has been ingrained in my thinking from then. I didn't know it at the time, but our founding director, Roderick James, was also one of the founders of CAT."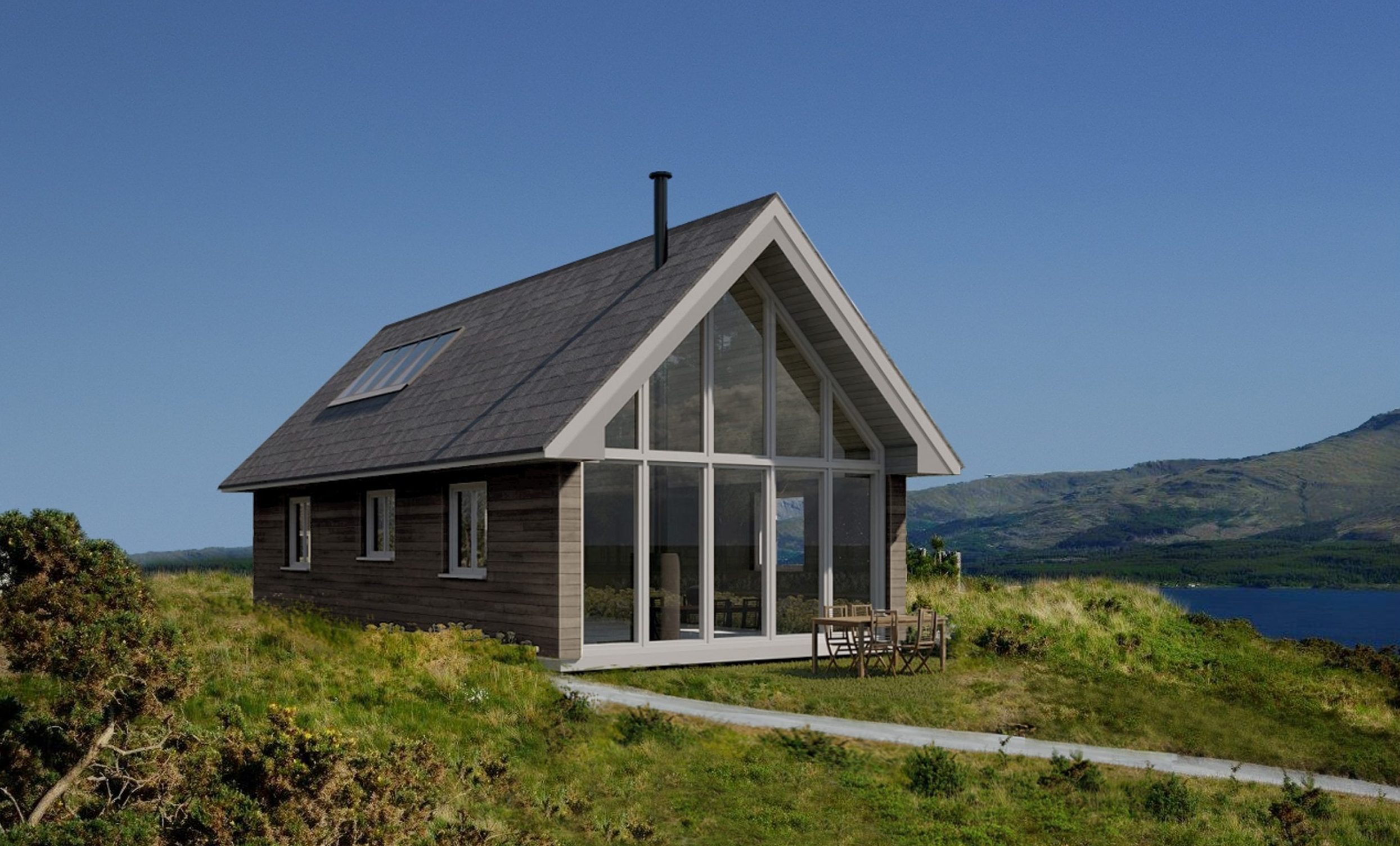 After completing his Masters degree in Architecture at Strathclyde University, Peter embarked on a carpentry apprenticeship in Germany, where his experience building prefabricated timber houses impressed upon him the importance of healthy, breathable construction, craftsmanship, efficiency and minimising waste.
Since his return to Scotland and specifically in his eleven years with RJA, Peter has been involved in a wide variety of housing projects, from bespoke oak framed family homes to small scale community developments. He has continually pushed the boundaries in construction, developing build systems with BSW Timber to showcase the use of homegrown timber in construction, developing a series of affordable houses using simple construction techniques, and becoming Passivhaus accredited. His first Passivhaus design (for Home Grown Homes co-founder Harriet Woollard) is currently under construction in Ardnamurchan.
About the COP26 House Design
Every detail in the design of the COP26 House has been considered in terms of environmental and social impact, the performance in use, capacity for re-use of materials at end of life and – importantly – affordability.
The structure of the house uses homegrown C16 Spruce, to avoid the need for imported timber – reducing in particular the significant carbon impact of transport, in addition to providing benefits for the local economy.
The construction itself is based on a 1.2m grid, so it can easily be panelised and prefabricated – or the same design could be self-built on site by two people.

The roof was originally planned to be made from corrugated metal, but as this came with a hefty carbon footprint, Peter instead incorporated a timber boarding roof, commonly used in Scandinavia, contributing to the ability of the timber house to act as a carbon store.
From windows to paints, drainpipes to interior doors, insulation to furnishings, members of Beyond Zero Homes are all contributing their expertise to ensure the house will be a true showcase of what can be achieved with the materials available today.
"We will be documenting and sharing every stage of the house build, design details and impacts, to ensure as a group – Beyond Zero Homes – we learn the maximum amount throughout the process, and ultimately help educate and eliminate excuses for unsustainable practices in the construction sector," says Peter.
The build process of the house will be documented at www.beyondzerohomes.co.uk, and you can follow Beyond Zero Homes on LinkedIn and Twitter.