After six days on site, the roof panels were on and they were all set for the windows. Days 7-12 saw the NorDan windows going in, the outer membranes being put in place and battens now being put on for inside and outside cladding.
The team from Urban Union – part of the Robertson Group – are leading this stage of the project. The preparation of the panels that was done off-site, by Robertson Timber Engineering in their Elgin facility, has ensured that progress on site has been rapid. The floor and roof cassettes came already insulated, minimising effort and waste on site.
NorDan were also on site this week installing the windows and doors. Next up the Fakro rooflights.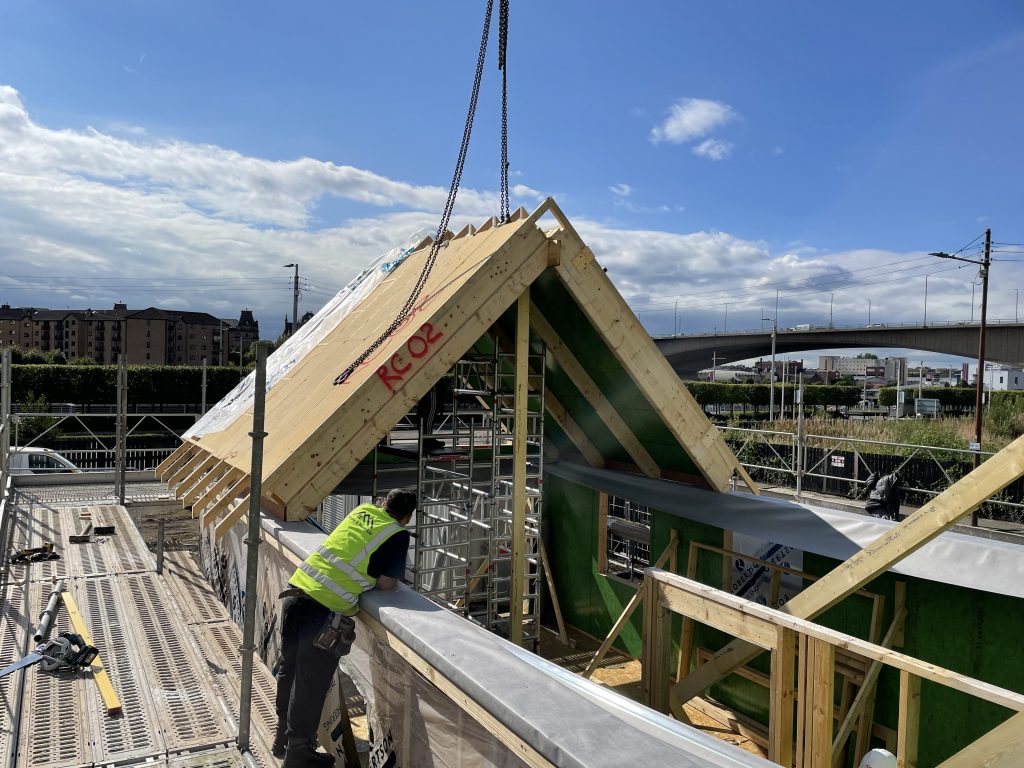 Read more: About the COP26 House
Follow us on LinkedIn and Twitter to keep up-to-date with progress!