This is the second in a series of articles, written by members of the Beyond Zero Carbon team from STEICO, BSW, MEDITE SMARTPLY and National Timber Group, focusing on the advantages of timber for building. Here the team consider the benefits of timber in the construction itself.
In our last blog, we discussed the environmental benefits of timber. It's critical that we harness these potential benefits. But we also have to make sure that if we build with timber we are doing it for the right reasons. Very often this comes down to two things: time and cost. Does timber offer a construction method that provides tangible benefits to make it a system of choice for the construction sector?
Speed of construction
One of the most important things to consider is the speed of timber construction. This can often be up to 25% faster than traditional masonry construction 1. This means less time on site, improved productivity and less material and labour waste. When you couple this with the ease of using timber in MMC (Modern Methods of Construction) systems – such as modular or offsite construction – it's easy to see that the speed of build can be increased dramatically.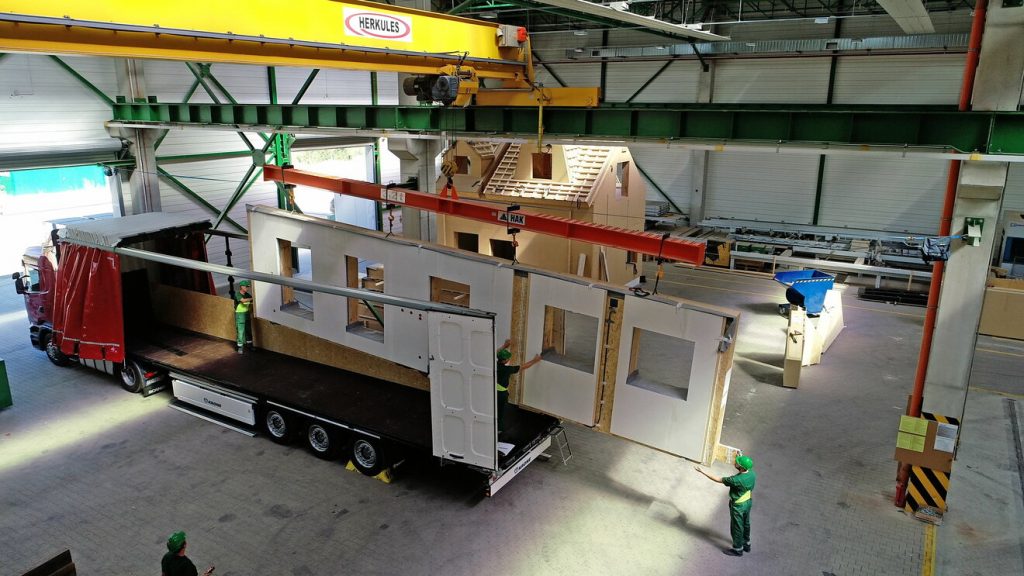 Quality of Construction
With timber lending itself so well to off-site construction, it's also possible to drastically improve the quality of construction.
These systems can reduce thermal bridging2, incorporate excellent air-tightness levels and reduce issues with moisture. In conjunction with pre-fabricated and factory produced systems, these characteristics mean the final quality and performance levels of timber construction systems are much more likely to be in line with their calculated performance than alternative systems that are more reliant on site installation. This can only be a good thing as it lowers costs for occupants, and ultimately increases the quality of buildings that we live in.
Flexibility and strength
There are two other significant benefits of timber compared to its steel or concrete counterparts: how much easier it is to work with; and its very high strength to weight ratio. This means that timber buildings can have much less reliance on heavy concrete foundations. And in turn, this means less reliance on cement, which contributes 7% of global CO2 emissions originating from human activity3.
It's also important to remember that timber offers one of the most flexible construction solutions. There really aren't very many limits to what can be built with timber. From small single dwellings to multi-storey developments – such as Dalston Lane in Hackney or the soon to be started T3 Bayside development in Toronto, Canada, at 42m in height – timber is pushing the boundaries of modern construction.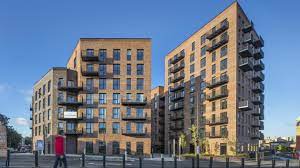 In the long term, timber must play a critical role in the construction sector and its benefits in terms of cost, speed and ease of use will mean that not only will we be able to build more efficiently but also we can greatly improve the quality of our homes and work places .
But don't just take our word for it, listen to BBC Radio 4's 39 Ways to Save the Planet Wood for Good episode. In this episode Dr Michael Ramage, who leads the Centre for Natural Material Innovation at Cambridge University, explains the science behind the possibilities of cities made with wood.
Further reading
– Benefits of Timber in Construction: the Environment
1 source: https://www.bmtrada.com/resources/the-advantages-of-building-in-timber-frame
2 https://en.wikipedia.org/wiki/Thermal_bridge
3 source: https://www.imperial.ac.uk/news/221654/best-ways-carbon-emissions-from-cement/